Recruitment
JEVIC seeks individuals who are:
- Flexible and not bound by stereotypes.
- Highly specialized and professional.
- Open to diverse values and able to cooperate with others.
Human Resources Strategies at JEVIC
By promoting employment of a diverse workforce regardless of nationality, age, gender, or work history,
JEVIC will embrace diverse values and expertise to create new value and innovative services,
pioneer businesses for the future, and contribute to the development of the global community.
JEVIC Employee Profiles and Interviews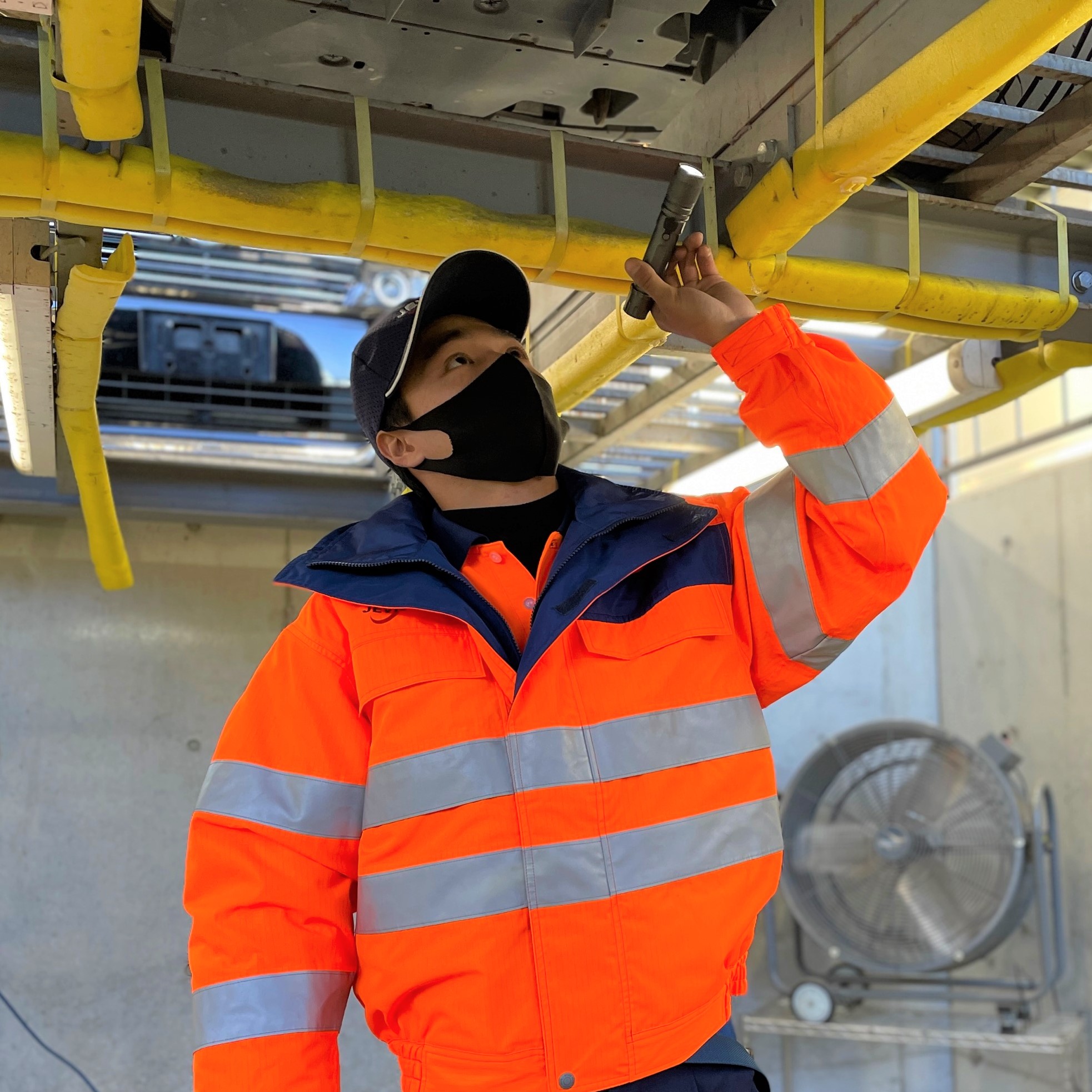 Inspector ①
Vehicle Inspection Services Group (Joined JEVIC in September 2021)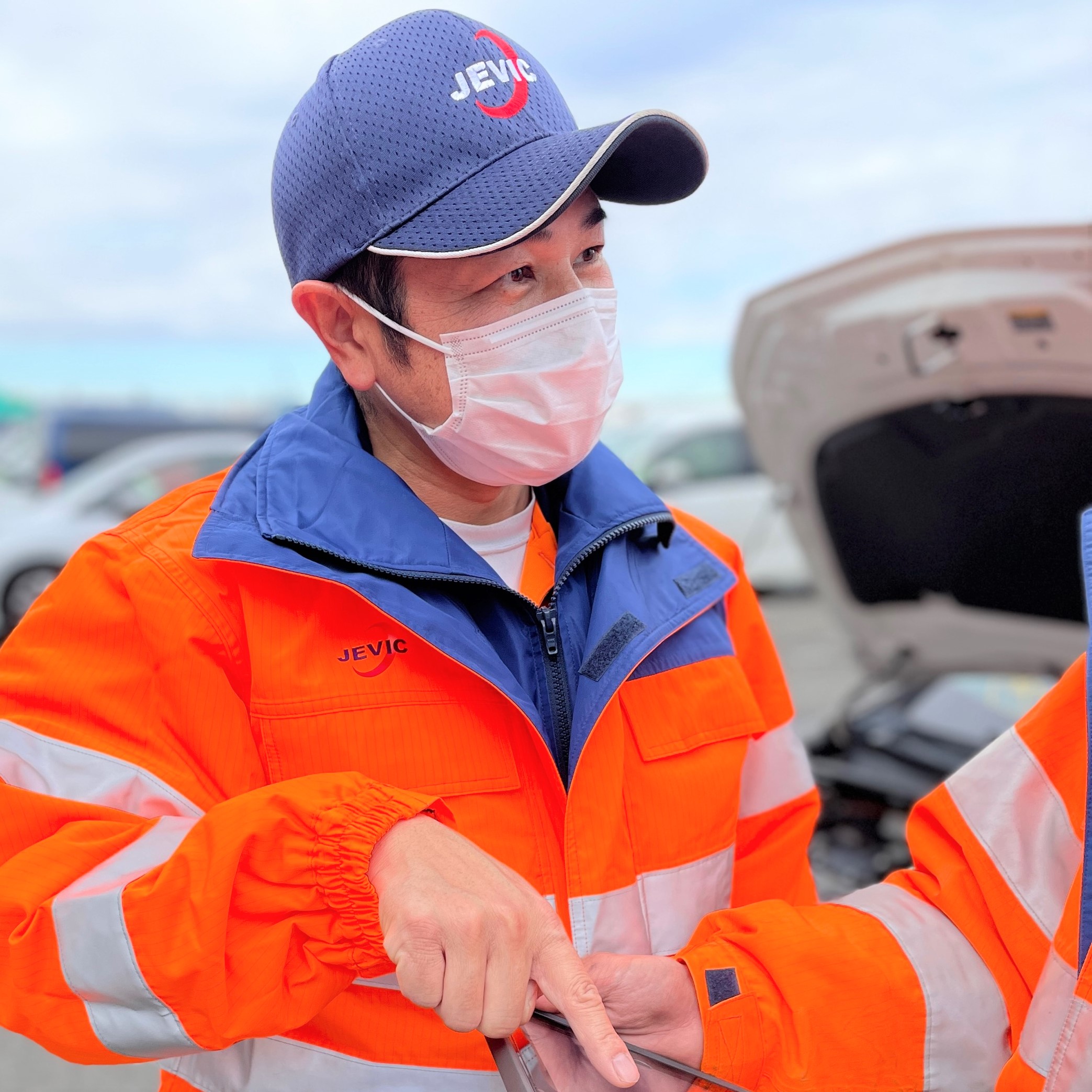 Inspector ②
Vehicle Inspection Services Group (Joined JEVIC in July 2012)
I enjoy being part of the team.
I am now in my 10th year at JEVIC, and I feel a sense of responsibility as I manage the inspectors on our team. Although I have experienced some failures, I see them as learning opportunities to implement various preventive measures, making efforts to improve services while valuing teamwork.
In order to create a collaborative team, I am conscious of actively communicating from the same perspective as the team members, even though in our team some are car enthusiasts, and some are not. In this team, we help each other when there is a problem, so members take long-term childcare leave, making it easy to take leave and so develop your career over the long term.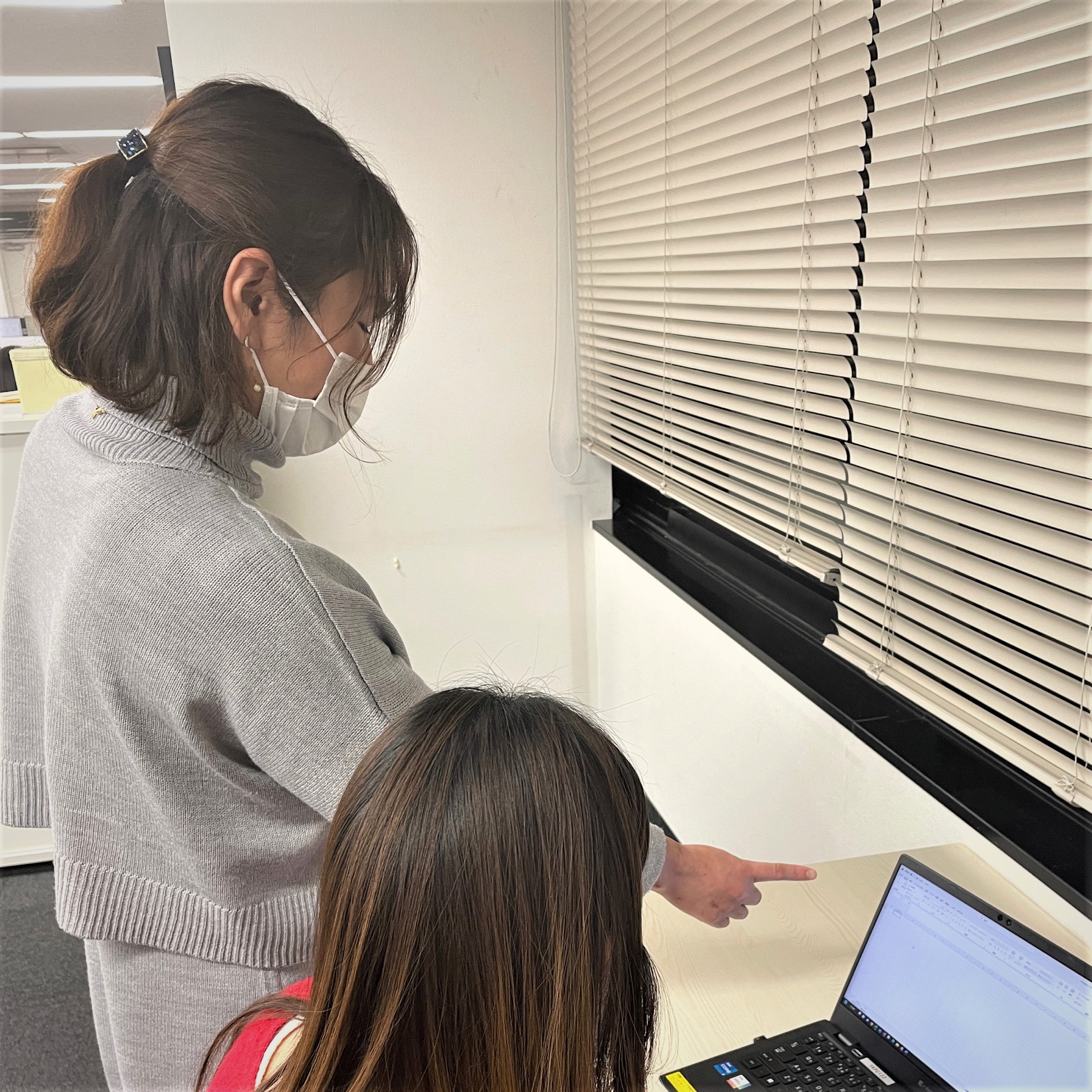 Head Office Employee
Customer Support Unit / Inspection Operations Group (Joined JEVIC as a temp in 10/2019, became a full-time employee in 7/2020)
Growth through work
Since joining JEVIC, I have been involved in various projects within the Customer Support Section. Immediately after joining, I was in charge of issuing assessment reports, etc. Currently, I coordinate inspection schedules. After receiving inspection requests from customers, I coordinate delivery dates while communicating with on-site inspectors and customers. As my responsibilities have grown, I find I have more things to teach junior employees, and I am conscious of looking at the whole team, not just the work I have to take care of.
Since joining JEVIC, I feel growth and satisfaction in being able to do more and more things. Going forward, I would like to challenge myself to expand my knowledge and grow as a person both personally and professionally, and JEVIC is a great place to do just that!
Recruitment Information
Please contact us on the below phone number or email.
Please direct any inquires to:
Human Resources and General Affairs Group
JEVIC COMPANY LIMITED